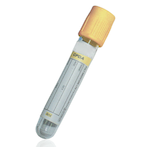 Add On Tests General Criteria and Information
All add on tests must be on samples taken from the patient in the previous 72 hours
Procedure for requesting Add-On Tests Electronically
Using i-Care, medical staff should select the patient for whom they wish to add-on a test.

Expand the 'Services' folder on the left hand side of the screen and click on the link:

View/create Pathology add on test

If any add on tests have already been requested they will be listed here.

Click the add new test link in the top right hand corner.

Complete the form: date of sample, time of sample and test(s) are mandatory fields.

Once the form is complete click the Submit button.
Created on .
Last updated on .