Labelling Requirements
Label requirements for all areas of Laboratory Medicine
Acceptable sample labelling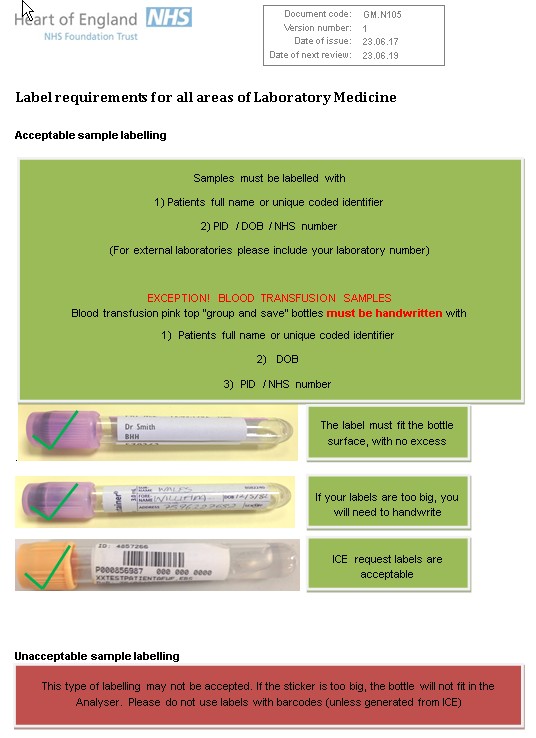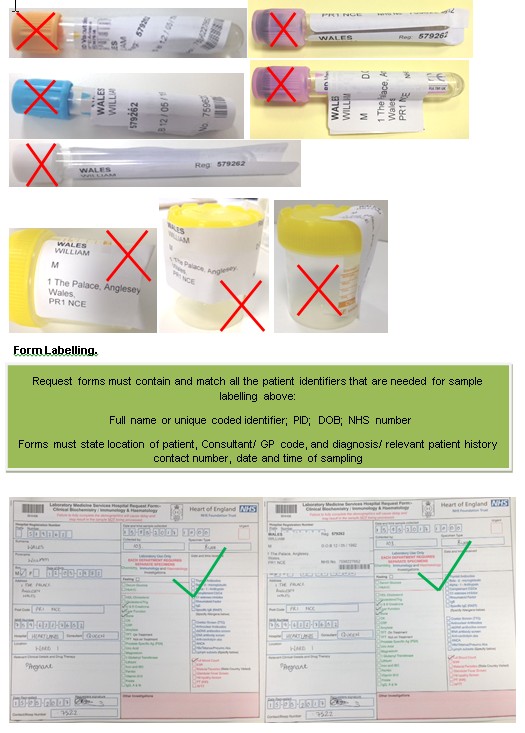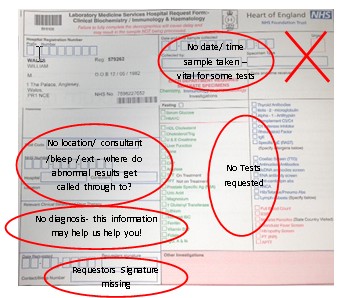 It is possible to have your printer settings adjusted to the required label size (4 x 5cm max) – please contact IT.
Please note…
Samples cannot be accepted if:-
Samples are unlabelled or incorrectly match the request form.

Samples are received in a hazardous condition i.e. leaked in to the bag.

Incorrect storage and/or transport of samples is obvious, e.g. incubated not refrigerated.
Any urgent samples that cannot be accepted we will endeavour to contact the requestor/ ward immediately- please ensure these details are on the form.
It is the expectation of the laboratory that all requests are made by and are the responsibility of medics, although in some cases these responsibilities can be delegated to an appropriately trained Healthcare practitioner.
It is the expectation of the laboratory that all samples are taken by an appropriately trained healthcare professional and are in line with the laboratories sample receipt policy detailed above.
It is the responsibility of the requestor/ requesting organisation to ensure the integrity of all samples and for maintaining the quality of samples from the point of collection to receipt by authorised laboratory personnel or laboratory courier service. The requesting location is also responsible for the correct storage and management of tubes, sample containers and other consumables in their area that could affect the integrity of samples.
Created on .
Last updated on .