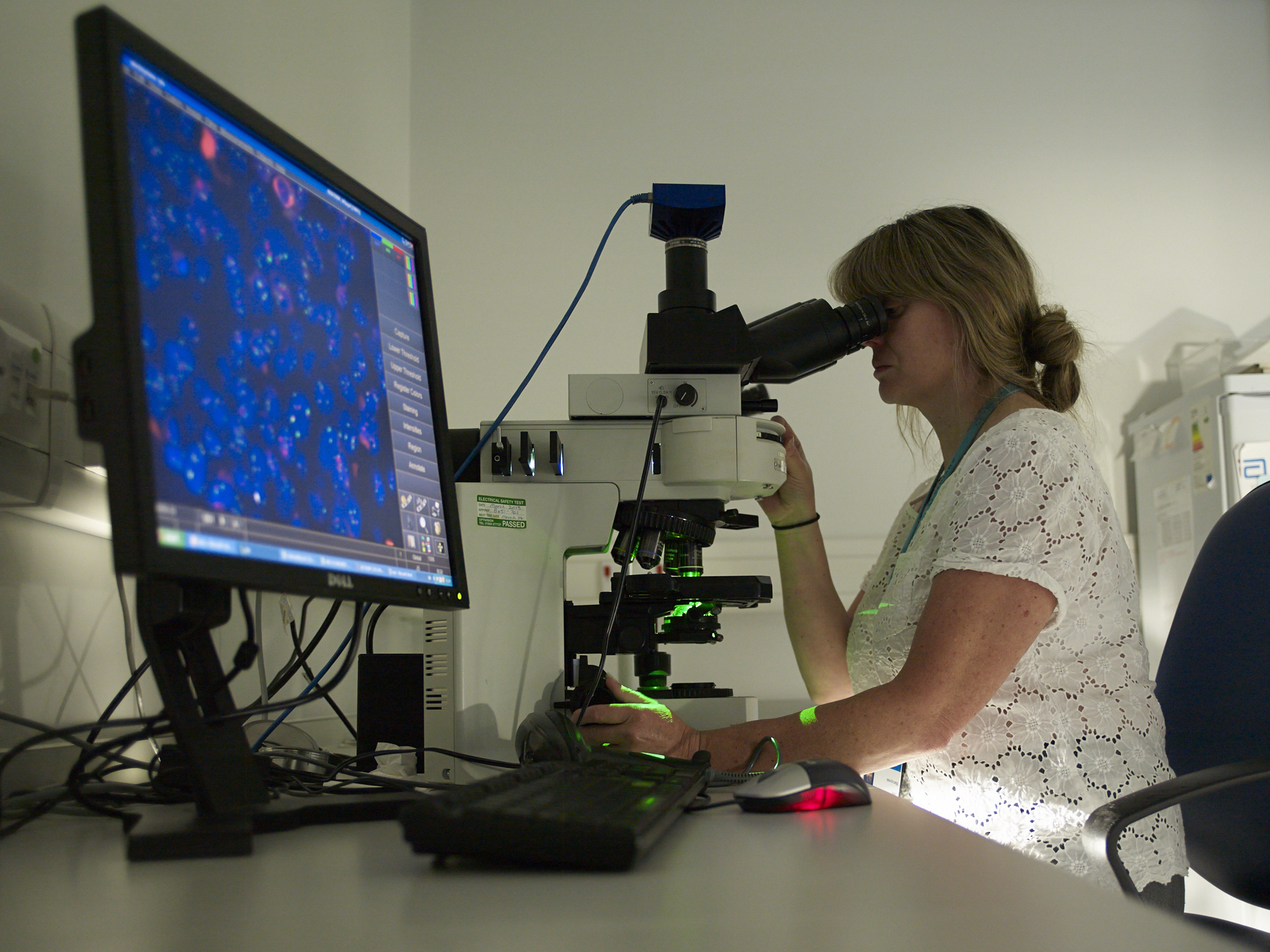 The department of Cellular Pathology comprises of the Departments of Histopathology and Cytopathology on the Birmingham Heartlands site, the mortuaries are located at Birmingham Heartlands Hospital (BHH), Good Hope Hospital (GHH), and Solihull Hospital (SH) sites and the Andrology Department is located at the GHH site. The departments are located in the pathology building of the BHH site. Solihull Mortuary is part of the main hospital building on the Solihull site and Good Hope mortuary is part of the main hospital building on the Good Hope site..
Due to consultant capacity there may be delays in reporting non-urgent requests. Please notify the department of any requirements regarding prioritisation.
| | | |
| --- | --- | --- |
| Cellular Pathology | 8.30 - 17.00 Mon - Fri | HEARTLANDS ; |
| Mortuary | 08:30 - 16:30 (BHH, GHH and SH) | Excluding statutory Bank Holidays |
| Saturdays - Histology Only | 09:00 - 12:30 | Restricted service only |
Outside of routine working hours a pathologist can be contacted in case of an emergancy via the Birmingham Heartlands Hospital switchboard.
The Department welcomes feedback both good or bad from the users of the service. Feedback can either be addressed to the consultant concerned or the head of department. Any complaints will be investigated.
ROCHE field safety notice: TD FSN SBN-RTD-2017-001. HoEFT Cellular Pathology response
Following the issue of a field safety notice by Roche we have reviewed our practice and feel that no additional action is required.
It is standard practice at Heartlands Hospital for ALL immunohistochemistry (IHC) run on the Ventana Bencmark XT and Ultra to include an on-slide control. This forms part of the quality control and confirms the appropriate level and distribution of staining for each antibody on a slide by slide basis. The on slide control is reviewed as part of the QC process prior to being checked out to the Pathologist for reporting. If the staining of the control is sub-optimal or fails the case is referred back for repeat IHC.
In view of the stringency of our internal QC processes and the use of on slide controls there should be no problems with the cases we have tested during the period covered by the field safety notice. The use of on slide controls meets the requirements set out by Roche in the field safety notice and is in compliance with our SOPs. We are however happy to review any of the cases reported during this time period if there are any concerns.